4 tags
2 tags
2 tags
2 tags
1 tag
2 tags
ABOVE
A CUT ABOVE SS/13 [[MORE]] Wanted to share my favorite A CUT ABOVE SS/13 items real quick. After browsing the new all black & white collection I decided that all the items with the word ABOVE are the ones I really love. I think the word ABOVE is strong and kinda #nuffsaid Also looking forward to the expansion of their accessory range. The stuff I have seen so far is definitely on my...
2 tags
2 tags
#UNFORGETTABLENIGHTS
by Eleonora Carisi for #unforgettablenights  [[MORE]] Interesting campaign from underwear giant BJORN BORG encouraging the world to upload their 'Unforgettable Night' moments on Instagram.  The campaign also comes with two videos from international photographers Sven Marquardt & Pablo Frisk sharing one of their memorable nights with you.  7 nightlife photographers or...
4 tags
1 tag
4 tags
CRUSHIN' HARD FOR THAT SCOTCH
MAISON SCOTCH that is. This outfit might be too much for many amongst you, but if you know me a tiny bit, you know this was made for ME. Palmtree suede loafers included.  [[MORE]] It's March 2013 and although it's still freezing outside (hello global warming?!) my eye has been secretly on the lookout for cool stuff that I would like to wear this summer.  So, I saw some nice...
5 tags
SAME AS ALWAYS, LIKE NEVER BEFORE
Fancy those Levi's 501 cut off's?   [[MORE]] LEVI'S celebrates 140 YEARS of their iconic 501 jeans 'and if you don't know… now you know!'   To celebrate one of the most authentic and most worn jeans models in the world,  LEVI'S organized a cosy get together in the Levi's Antwerp store where I had the opportunity to customize a classic...
Watch
HIJAB ( via Diane Pernet)
5 tags
STUDIO AFRICA
Love this DIESEL x EDUN video campaign for STUDIO AFRICA  [[MORE]] "In January 2012, DIESEL founder Renzo Rosso and EDUN founders Ali Hewson and Bono travelled to Uganda and Mali, where they shared their love of the continent and toured each other's programs: DIESEL's Only The Brave Foundation projectin Dioro, Mali and EDUN's Conservation Cotton Initiative (CCI) in...
8 tags
INTRODUCING:THE LODGE
One of my best friends recently opened a brand new Original Menswear Store together with her boyfriend in Bruges, the city also known as 'The Venice of the North'  [[MORE]] I went to the opening and really wanted to share this excellent new place for classic male gear with you all.  The super cosy store called THE LODGE is centered in the heart of Bruges and offers a variety of...
RIRI FOR RIVER ISLAND - FULL VIDEO REPORT
(picture by Lia Toby) Curious about the collection RIHANNA designed for RIVER ISLAND? [[MORE]] Here are 3 videos with àll you need to know about the collection that officially hits the River Island stores 05/03. THE MAKING OF THE SHOW BEHIND THE SCENES I was invited by River Island to enjoy the show and ofcourse I'll tell you ALL about it, because you know I always come home...
3 tags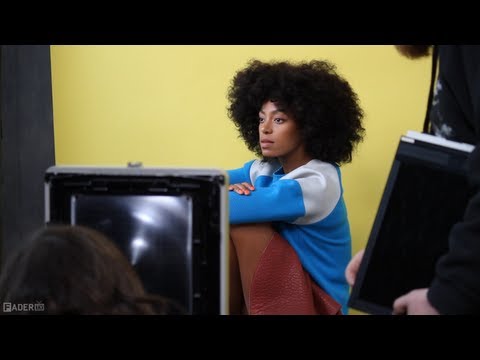 5 tags
VASHTIE x DKNY for OPENING CEREMONY
Absolutely ADORE this image of VASHTIE for DKNY x OPENING CEREMONY [[MORE]] I met Vashtie a few years ago for A POLAROID STORY (catch up on that ancient story here) and I remember her as a very sweet, genuinly kind type of girl with her fingers in different cultural cookie jars ( video, photo, modeling, fashion) and I was super surprised how she actually made time for me in her very busy...
3 tags
6 tags
KOMONO SS/13
- KOMONO SS/13 by FREDERIK HEYMAN -  I think I can state that I'm a day one fan of Belgian eyewear brand KOMONO. [[MORE]] This SS/13 campaign is one of the most interesting shoots since I got acquainted with the brand, if not the best. ( see more here)  Frederik Heyman (also Belgian) recently shot the KENZO FW/12 accessories campaign, but it's nice to see he is still down for...
2 tags
2 tags
PISSED OFF 4 GREATNESS
I've always liked basketball.   [[MORE]] I like the game in basketball. I like the flow of it. It has attitude. I like the energy in the venue. I like the culture that surrounds it. I also love yelling DEFENSE (clapclapclap) DEFENSE (clapclapcap)!!! I was also one of the only girls in high school that could grab a basketball with one hand. Just one of my many, many talents. :)  The...
1 tag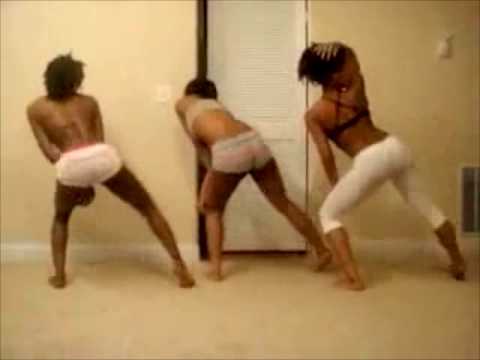 3 tags
I LOVE ME SOME RAVN
(Photography by René Habermacher)  Congratulations to the homie DAMIEN FREDRIKSEN RAVN who is officially selected for the prestigious HYÈRES FESTIVAL.  [[MORE]] Peep the video with the presentation of the 10 selected young designers. Imet Damien via my work and I'm super happy for him, because he is one of many young designers struggling to get their art out and god knows he...
3 tags
2 tags
4 tags
OUNI x NEW LOOK
This Ouni-Na-Na is providing some tunes for the NEW LOOK store re-opening in ANTWERP on 07/02.  Note: Sorry folks, I communicated this badly. Not everyone can come… This is an invite only event. My bad!!! :( 
4 tags
(I FOLLOW YOU) RI-RI RIVER
Very curious about Ri-Ri's River Island collaboration, I must say… I expect it to be as bossy as she is… [[MORE]] The collection will be in stores 05/03. Meanwhile, check this video to find out Rihanna's point of view on her River Island Collection. Who knows, I might go and check the collection for myself during London Fashion Week. Who knows… :)
1 tag
1 tag
1 tag
3 tags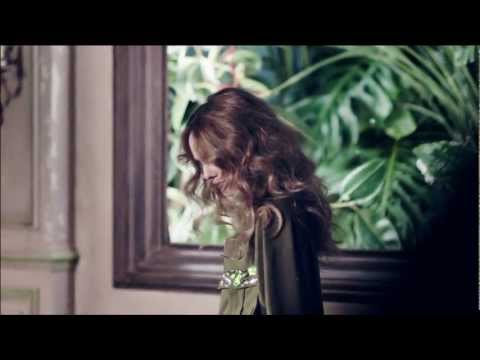 1 tag
RED CARPET SEASON
While everyone is teaming up for the new PFW, MFW, LFW, NYFW, my favorite time of the year is already in full force. RCS!!  RED CARPET SEASON!!  [[MORE]] I've been infected with my love for Red Carpet Fashion ever since I started to watch the MTV Awards at age 15. The dresses, the hair, the illusion! One fine day I discovered E! Entertainement channel on my TV and well… I LOVE...
2 tags
1 tag
5 tags
60 YEARS OF REBELLION
When I say Fred Perry, you instantly see the laurel wreath that has been the official symbol of this iconic brand for about 60 years now. [[MORE]] Fred Perry celebrated 60 Years in the business with the release of a six-part documentary made by DON LETTS, a British film director and musician, mostly known as a video director providing videos for the likes of Bob Marley & Elvis...
4 tags
Watch
Coming from the ON POINT homies, a brand new MASERATAY video from their debut ep 'Never Let You Go'  out on On-Point Records (12" + digital) shot by the hand of ECKELWOOD starring one of Ostend's finest , (sexxxy) YANA. This 'diamond in the rough' came a long way since I first took her picture for THE WORD magazine didn't she? ;) 
1 tag
8 tags
[WIN!WIN!WIN] CONVERSE NIGHTS
CONVERSE IS COMING TO TOWN! A-TOWN TO BE EXACT!  [[MORE]] Converse and music…. it has always been a love affair. When you say 'CHUCKS' you instantly think music, festivals, rock, indie, beats, dancing, headbanging, grinding, chanting, stagediving and what not.  Converse's affair with music has been going on for so long now that they are currently releasing the 5th...
5 tags
HEDGREN - INTERCHANGEABLES
If you are on the move like I am, a good, decent bag might come in handy. Belgian brand HEDGREN teamed up with designer TONY SPACKMAN and this is the result… [[MORE]] The Interchangeables collection comes in 3 colours, black, navy and curry and offers a range of possibilities with an Outer Tote, Zipper Bag, Carier Bag and Laptop Bag.  Hedgren's Interchangeables collection...
1 tag
7 tags
All things M
I've been a bit quiet on here the last month. I had a good reason though! I was super busy with taking A Polaroid Story (the big sister blog of OUNI INC) offline for a change by organizing my very first A Polaroid Story Exhibition! (and yes it was totally AWESOME!!)  Anyway, in the meanwhile I have been gushing over some cool stuff but didn't really had the time to communicate...